International Retail Solutions company E3 / ISS Retail starts it operations in Sligo, Ireland
January 15, 2018
15th January, 2019 - Mumbai. The US-based sister concern of iE3 Innovations – E3 Retail has officially started operations this week in its new office in Sligo, Ireland. The new E3 Retail office is situated in the Innovation Centre at IT Sligo. This project is supported by the Government through IDA Ireland. With this, E3 / ISS Retail establishes its presence in Europe and plans to provide localised version of its retail solutions platform and architecture based on a cloud utility ("pay as you go") model.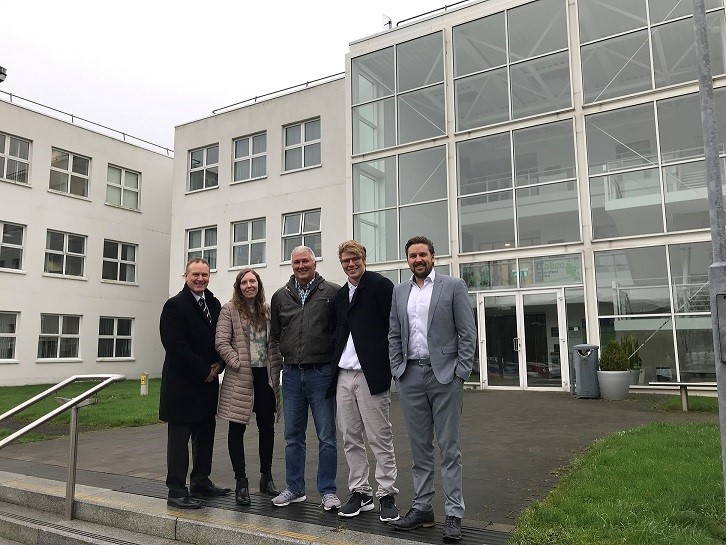 "This is a really proud moment for us. In 2018, we revamped our Indian operations and announced our plans to expand to other markets in Asia-Pacific, leading the operations from our corporate office in Gurugram, India. Now we have expanded our global footprints into Europe. With this, we have strong footholds in 3 major regions - North America, Europe and Asia-Pacific" said Mr. Swetank Shekhar, Founder & Chief Strategy Officer, E3 Retail, USA and CEO, CTO, iE3 Innovations, India.
IDA Ireland's CEO Martin Shanahan said: "This software development project by E3 Retail is a terrific and very welcome investment for Sligo and the North West Region, given IDA Ireland's strategic objective to win more high value projects for the Region".
As per the 2018 S&P Global Market Intelligence study, Ireland along with Germany has emerged as a leader in attracting financial businesses in Europe. "After working with the Ireland Development Authority to evaluate the technical talent in Ireland and appreciating the wonderful community spirit alive in Sligo, we are both honoured and excited to create a new centre in Sligo", said Barry Henderson, Co-Founder & COO of E3 Retail, USA.
About the company
iE3 Innovations has its corporate office in DLF Cybercity, Gurugram, and is a sister concern of E3 Retail, USA, a privately held company with offices in Raleigh, North Carolina & San Diego, California (USA) and Sligo (Ireland).
E3 / ISS Retail consistently strives to exceed expectations and deliver innovative technology-based enterprise solutions. Their Artificial Intelligence / Machine Learning based technologies, combined with our cloud utility models gives our customers that competitive edge that helps them remain on top of their game. Their other expertise solutions include systems architecture, industry consulting, innovative data solutions amongst others.
With the capacity to imagine WHAT MIGHT BE rather than WHAT IS, their team of innovators and technologists are helping organizations leapfrog into THE FUTURE. Read more on https://issretail.com & https://e3retail.com
E3 Retail was rated among the top twenty most promising retail technology solution providers in 2016 by CIO Review.
Contact:
Sheena Khara
Vice President
Digital Marketing & Business Development
ISS / E3 Retail
skhara@issretail.com